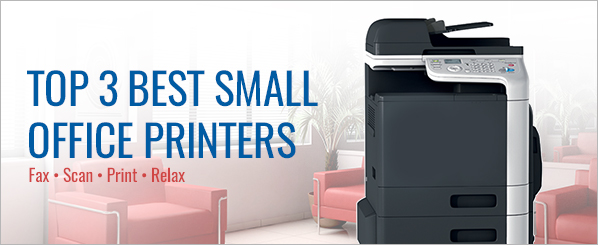 Top 3 Small Office Printers
When operating a small business, it is highly unlikely that you will work in a paper free environment. There are a ton of different printers on the market making it hard to find the right one for your office. You will need to analyze your daily activity and understand your printing needs. If you have a large print load you want speed and efficiency, it would be ideal to invest in a larger model in order to keep up with your demand. On the flip side, your office may hardly print anything besides invoices and a couple of word docs here and there, easy enough for a smaller affordable printer to handle. With that being said we have devised a list of our top three small business printers in order from small to large. To find the perfect printer for your office please contact GDP and one of our service representatives will assist you.
Bizhub 4750
For fast, high-quality B&W print/copy output and scanning in both color with simple touchscreen functionality, the bizhub® 4750 is an ideal document solution for mixed networks of large and small multifunction laser printers. Compact size, low cost of ownership and built-in Emperon printing can make any business or professional environment more productive.
Bizhub C3851FS
The bizhub® C3851FS provides brilliant color quality and fast 40 ppm output to help you keep ahead of rising document demands. The advanced Emperon print system, standard wireless connectivity and web browser, standard stapler inner-finisher, high-speed fax and intuitive touchscreen operation make this a valuable standalone printing solution or versatile addition to mixed networks of large and small multifunction printers (MFPs.)
Bizhub C258
The bizhub C258 multifunction office printer provides productivity features to speed your output in both color and B&W, including fast 25-ppm printing, optional single-pass dual scanning to bring originals into your workflow faster, graphics like color and powerful finishing options for right-size scalability. The enhanced control panel features a new mobile connectivity area.
Source: