Careers
Gordon Document Products is a team of professionals dedicated to providing our customers with innovative print and document management solutions. We are committed to attracting and maintaining a dedicated team by providing a satisfying work environment, creating ongoing opportunities for career advancement, and offering excellent compensation and benefits.
If you feel your talents would fit with the Gordon Document Products team, we invite you submit your application online via the button on the right (or scroll below "Benefits" on mobile devices).
Gordon Document Products hires and trains the most qualified applicants. We also believe in treating our employees as we would treat our own family members. Some of the benefits we offer include (click or touch to expand):
To apply online, click or touch the button below.
Sales:
– Sales Manager
– Sales Representative
– General Admin/Executive Assistant
– Sales Manager
Technical:
– Copier Service Technician
Submit your application online or call (678) 385-7019 for more information.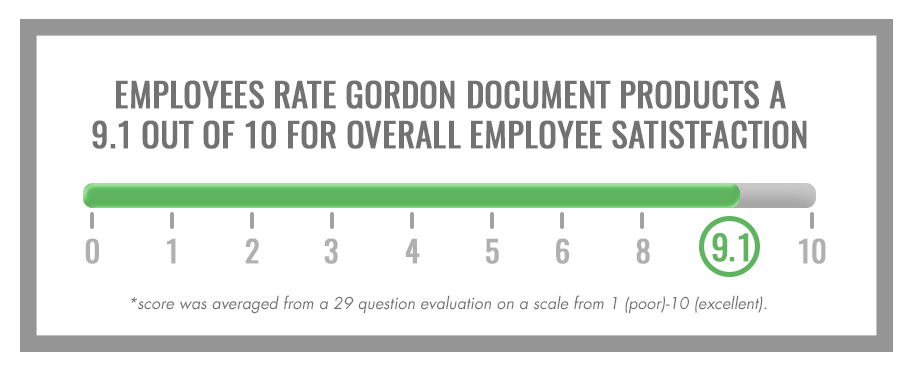 For 15 years, every six (6) months, we ask our employees to evaluate GDP as a place to work. In a totally anonymous survey, our employees in the October 2017 evaluation rate GDP at 9.1 out of a perfect 10!